NEXT-LEVEL SOUND FREQUENCIES FOR RELIEF AND HEALING OF YOUR BODY AND MIND
A unique combination of positive frequencies delivered in targeted soundstreams that help bring strength, energy, relief, and healing.

Improves your body's resilience
Builds your resilience to stress and other chronic conditions so you can get to sleep, heal, recover and stay focused and energized using science-backed sound frequencies.

Easy to use
Just connect and begin the rejuvenation process. Brings you relief within 40 minutes with the freedom to listen anywhere, at any time.

Clinical and scientific studies
Has been validated in clinical and scientific studies for the last five years.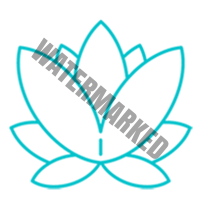 Health & Wellness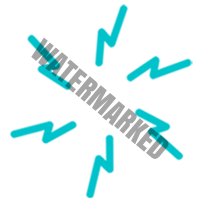 Pain Relief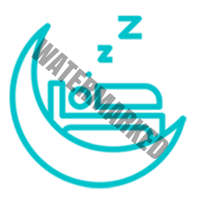 Sleep Optimizer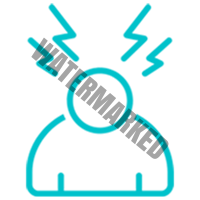 Stress Relief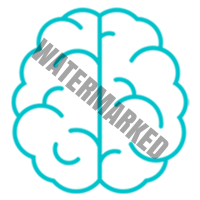 Cognition & Focus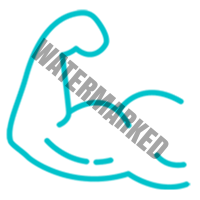 Muscle Recovery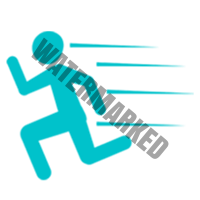 Workout Optimizer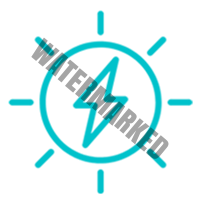 Energy Optimizer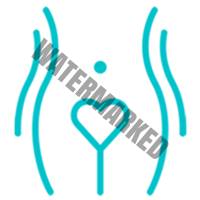 PMS Relief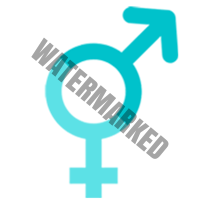 Libido Optimizer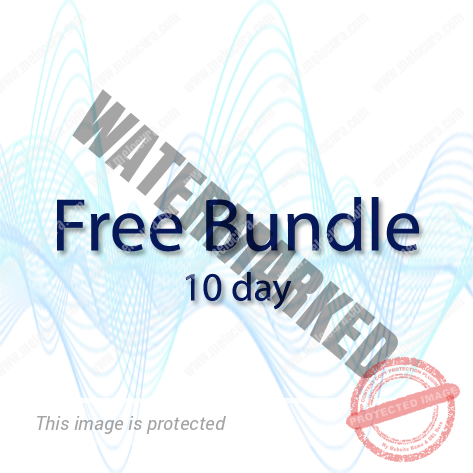 Wellness Optimizer
Deep Sleep
Stress Relief
Tension Relief
After your 10-day free trial, the MeloCura 4-stream Bundle comes at an intro-price of $7/month. Credit card details required to be input. Cancel at any time to stop future charges
Learn more

Free Bundle Credit card details required to be input. Funds will only be withdrawn once the free trial expires. Cancel at any time by contacting us on Support below to stop future charges.


Wellness Optimizer MeloCura Wellness Optimizer is a set of all balancing frequencies that work simultaneously to restore and balance your body and mind.

MeloCura Wellness Optimizer can help you in with many different imbalances, whether you are depressed, in pain, having stomach troubles, sleeping difficulties and much more.
It works both on addressing the root cause and the symptoms simultaneously. It calms down and balances your nervous system and you will find yourself in a positive mind-state mentally and physically.

Wellness Optimiser helps to regenerate your cells, improves your resilience and helps strengthen your immune system.

Ideally, use MC Main every morning when you wake up or in the evening before bedtime.


Deep Sleep Optimizer Good quality sleep is foundational for our health. If we do not sleep well, our health and wellbeing will suffer.

How to use Deep Sleep Optimizer:

Listen to it every night during your sleep on low volume


Use normal speakers or headphones (some find it hard to sleep with headphones)


It is a large high resolution sound file (5-hour track) and it can take a few minutes to upload. We suggest you press play and then pause 5 minutes before playing

For optimal effect, listen to the 1-hour Pre-Sleep sound stream during the course of the evening. This will help with the release of melatonin.


Stress Relief MeloCura Stress Relief helps remove feelings of stress and anxiety. The sound stream has a significant effect in removing stress by balancing the production of stress hormones.

MeloCura Stress Relief reduces the production of cortisol, a hormone associated with stress and ageing, and it increases the levels of DHEA (dehydroepiandrosterone) (a pre-cursor to male and female sex hormones with anti-ageing properties) and melatonin (slowing down the ageing process and of importance for the immune system).

It also enhances the release of serotonin, a mood elevator, bringing a sense of wellbeing and decreased pain (as a result of an increase in beta-endorphins), stimulating the adrenal glands. It can also stimulate improvements in memory.


Tension Relief MeloCura Tension Relief removes tension, and improves muscle efficacy, function and coordination.

The sound stream also addresses resting muscle tension. Resting muscle tension is common (both anxiety and injury related), and over time it can result in debilitating conditions such as chronic neck pain.

Listen to the sound stream daily. Best results are experienced when listening whilst lying down and relaxing.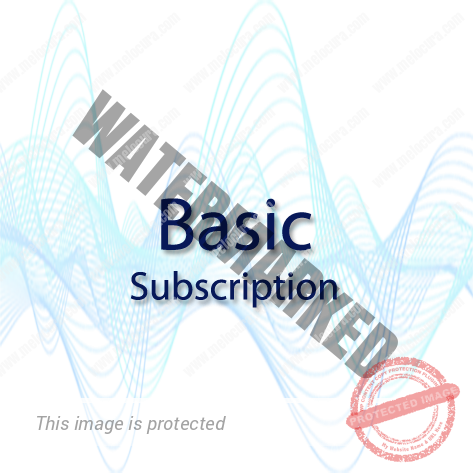 ---
One Treatment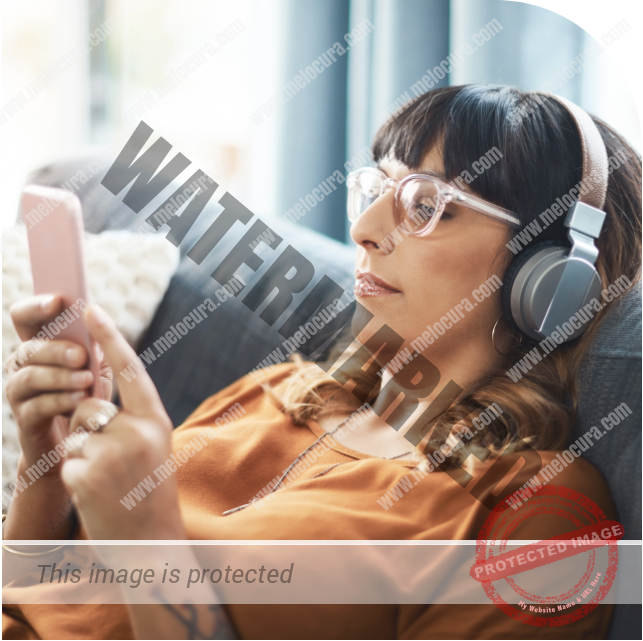 BENEFITS OF USING MELOCURA

MeloCura brings science-backed frequency therapy combined with progress tracking that allows you to see how it benefits you. Users have experienced a wide range of benefits including improved muscle function and coordination, relief from pain, stress, and tension, as well as improved sleep, focus, energy, and libido. All of these benefits can be achieved without the use of drugs or invasive procedures.

We are aware that the world is made up of frequencies, but MeloCura has taken this to the next level and mastered how to use frequencies to help the body and mind recover, heal, and get stronger.

HOW TO USE MELOCURA

It's easy – just connect and begin the rejuvenation process. You can listen via speakers, bone conductors or ordinary headphones, even while watching T.V. or listening to music. For best results, use the soundstreams for at least 30 to 40 minutes daily for a minimum of four weeks.
What Is Frequency Sound?
Everything in our universe is vibration or sound waves. Sound consists of waves (oscillations) that push to the surrounding molecules (air, water, other physical matter), which in turn pushes the surrounding molecules.
Our universe is built on vibration. Sound and other energy frequencies are created by those vibrations through the air, which means our universe and our body are part of one enormous vibrating symphony. Sound is not just sound, but vibrating energy. We already use that knowledge today, for example as radio waves, microwaves, solar waves or medically, using sound waves to repair DNA.
The basic principle of using frequencies as a therapy is that every part of the body is in a state of vibration. Each organ, bone and tissue, vibrate with their own biological rhythm. When the biological rhythm is disrupted, disharmony on a cellular level occurs and which may result in disease. Therefore, frequencies from our surroundings have a great influence on our physical and mental state.
Our body is constantly exposed to negative frequencies from the environment that creates discord in the body.  E.g. disharmonic frequencies from computers, cell phones, microwaves, wifi, processed food, contaminated water etc., all affect our body negatively and interferes with the body's natural hormonal frequency. Such frequencies will over a period of time affect the body negatively and may result in serious imbalances and ultimately disease.
MeloCura has focused on creating a unique combination of positive frequencies that work simultaneously and synergistically in healing and recovery. MeloCura Frequency Therapy ensures that the body is always balanced to the body's natural and harmonic frequencies.
We have performed several tests and studies with specialists and doctors globally. We have compared MeloCura Frequency Therapy to other audio products and today we can show, perhaps the world's best evidence, that MeloCura Frequency Therapy has a significant positive effect on the body's balance and overall health and wellbeing.
All our frequency treatments are specially tuned to match the body´s own biological rhythm and we combine different technologies when producing them. We also output our technology at the highest possible quality to ensure maximum efficacy. For example, what you may find on e.g. YouTube is so highly compressed making any sound streams much less effective. Further most sound streams have no validation of effects or side-effects.
Our studies have shown that just one 40-minute treatment of MeloCura shows clear and significant improvement in muscle function, coordination and efficiency. In contrast, normal relaxing music showed no effect on these same parameters.
How long and how often should I use MeloCura?
We suggest a minimum of 30 minutes a day, but many of our users play several MeloCura sound streams per day. Remember that more is not necessarily more and apart from the Pain sound stream, which can be played for as long as the pain persists, we don't recommend that you play any stream more than once a day. MeloCura is a great way to start your day or can be played whilst working or taking a break, going for a walk or exercising and many use MeloCura to wind down before bed. To achieve the best quality sleep, play Pre-Sleep during the evening and Deep Sleep once you have gone to bed.
Do I have to use headphones?
It's fine to play MeloCura through your phone or via a speaker, but a lot of the 'secret sauce' in the sound streams will work better with headphones on. Many MeloCura users prefer to use bone-conductor headphones as this allows you to carry on other tasks whilst listening. So, for the best impact, we recommend that you use headphones or at least plug your phone, tablet or computer to a set of speakers. Some people use a pillow speaker when listening to the sound streams in bed, but an ordinary speaker will do.
Do I have to play MeloCura at high volume for it to work?
It is not necessary to play the streams at a high volume. Your body responds to the frequencies, however subtle they appear when played. Some of our users find it difficult to sleep if the Deep Sleep stream is played too loudly. This is not necessary in order for it to work. It can be played on a very low volume so that you barely notice it.
Will MeloCura be producing new soundstreams?
At MeloCura, we are constantly developing new sound streams to meet a number of different needs. There will be new sound streams becoming available over the months to make sure that there is always something new and exciting to explore. We are also working on all kinds of refinements to make sure that you get the best possible experience and outcome! Stay tuned!
Is there anything that I need to do before or after using MeloCura?
Remember to stay well hydrated before and after treatment to allow toxins to wash out.
How do I cancel my MeloCura subscription?
It is quick and easy to cancel a subscription - we have no intention of tying you in for longer than you wish! When you log on, click on the button "Edit your Profile" which you'll find under the the "Your Profile" menu, then click on "My Subscription" where you can review all the sound streams you have subscribed to. Click "Cancel" for any sound stream you no longer wish to subscribe to.
How do I edit my profile information?
Once logged in, select the "Your profile" menu and then "Edit your profile". From here you have access to edit your data.
The MeloCura sound stream stops before the track has finished. What do I do?
Check your settings. Switch OFF Hibernation Mode on your phone or tablet.
I have pet(s) who are with me when I play MeloCura, is that ok?
It is perfectly fine for pets to listen to MeloCura, in fact, you are likely to notice that they enjoy it and benefit from it. Pets are more "in tune" than we are, so if they feel they have had enough, they will leave.
See our video tutorials
video tutorials
How to unsubscribe a product
Login / Change Password
Support
Terms of trade
Terms of trade
1. Privacy Policy
Improve by Sound built the IMPROVE app as a Commercial app. This SERVICE is provided by Improve by Sound and is intended for use as is.
This page is used to inform visitors regarding our policies with the collection, use, and disclosure of Personal Information if anyone decided to use our Service.
If you choose to use our Service, then you agree to the collection and use of information in relation to this policy. The Personal Information that we collect is used for providing and improving the Service. We will not use or share your information with anyone except as described in this Privacy Policy. The terms used in this Privacy Policy have the same meanings as in our Terms and Conditions, which is accessible at IMPROVE unless otherwise defined in this Privacy Policy.
Information Collection and Use
For a better experience, while using our Service, we may require you to provide us with certain personally identifiable information. The information that we request will be retained by us and used as described in this privacy policy.
The app does use third party services that may collect information used to identify you.
Link to privacy policy of third party service providers used by the app.
Log Data
We want to inform you that whenever you use our Service, in a case of an error in the app we collect data and information (through third party products) on your phone called Log Data. This Log Data may include information such as your device Internet Protocol ("IP") address, device name, operating system version, the configuration of the app when utilizing our Service, the time and date of your use of the Service, and other statistics.
Cookies
Cookies are files with a small amount of data that are commonly used as anonymous unique identifiers. These are sent to your browser from the websites that you visit and are stored on your device's internal memory.
This Service does not use these "cookies" explicitly. However, the app may use third party code and libraries that use "cookies" to collect information and improve their services. You have the option to either accept or refuse these cookies and know when a cookie is being sent to your device. If you choose to refuse our cookies, you may not be able to use some portions of this Service.
Service Providers
We may employ third-party companies and individuals due to the following reasons:
To facilitate our Service
To provide the Service on our behalf
To perform Service-related services
To assist us in analyzing how our Service is used
We want to inform users of this Service that these third parties have access to your Personal Information. The reason is to perform the tasks assigned to them on our behalf. However, they are obligated not to disclose or use the information for any other purpose.
Security
We value your trust in providing us your Personal Information, thus we are striving to use commercially acceptable means of protecting it. But remember that no method of transmission over the internet, or method of electronic storage is 100% secure and reliable, and we cannot guarantee its absolute security.
Links to Other Sites
This Service may contain links to other sites. If you click on a third-party link, you will be directed to that site. Note that these external sites are not operated by us. Therefore, we strongly advise you to review the Privacy Policy of these websites. We have no control over and assume no responsibility for the content, privacy policies, or practices of any third-party sites or services.
Children's Privacy
These Services do not address anyone under the age of 13. We do not knowingly collect personally identifiable information from children under 13. In the case we discover that a child under 13 has provided us with personal information, we immediately delete this from our servers. If you are a parent or guardian and you are aware that your child has provided us with personal information, please contact us so that we will be able to do necessary actions.
Changes to This Privacy Policy
We may update our Privacy Policy from time to time. Thus, you are advised to review this page periodically for any changes. We will notify you of any changes by posting the new Privacy Policy on this page. These changes are effective immediately after they are posted on this page.
Terms & Conditions
By downloading or using the app, these terms will automatically apply to you – you should make sure therefore that you read them carefully before using the app. You're not allowed to copy, or modify the app, any part of the app, or our trademarks in any way. You're not allowed to attempt to extract the source code of the app, and you also shouldn't try to translate the app into other languages, or make derivative versions. The app itself, and all the trade marks, copyright, database rights and other intellectual property rights related to it, still belong to Improve by Sound. Improve by Sound is committed to ensuring that the app is as useful and efficient as possible. For that reason, we reserve the right to make changes to the app or to charge for its services, at any time and for any reason. We will never charge you for the app or its services without making it very clear to you exactly what you're paying for.
The IMPROVE app stores and processes personal data that you have provided to us, in order to provide our Service. It's your responsibility to keep your phone and access to the app secure. We therefore recommend that you do not jailbreak or root your phone, which is the process of removing software restrictions and limitations imposed by the official operating system of your device. It could make your phone vulnerable to malware/viruses/malicious programs, compromise your phone's security features and it could mean that the IMPROVE app won't work properly or at all.
You should be aware that there are certain things that Improve by Sound will not take responsibility for. Certain functions of the app will require the app to have an active internet connection. The connection can be Wi-Fi, or provided by your mobile network provider, but Improve by Sound cannot take responsibility for the app not working at full functionality if you don't have access to Wi-Fi, and you don't have any of your data allowance left.
If you're using the app outside of an area with Wi-Fi, you should remember that your terms of the agreement with your mobile network provider will still apply. As a result, you may be charged by your mobile provider for the cost of data for the duration of the connection while accessing the app, or other third party charges. In using the app, you're accepting responsibility for any such charges, including roaming data charges if you use the app outside of your home territory (i.e. region or country) without turning off data roaming. If you are not the bill payer for the device on which you're using the app, please be aware that we assume that you have received permission from the bill payer for using the app.
Along the same lines, Improve by Sound cannot always take responsibility for the way you use the app i.e. You need to make sure that your device stays charged – if it runs out of battery and you can't turn it on to avail the Service, Improve by Sound cannot accept responsibility.
With respect to Improve by Sound's responsibility for your use of the app, when you're using the app, it's important to bear in mind that although we endeavour to ensure that it is updated and correct at all times, we do rely on third parties to provide information to us so that we can make it available to you. Improve by Sound accepts no liability for any loss, direct or indirect, you experience as a result of relying wholly on this functionality of the app. At some point, we may wish to update the app. The app is currently available on iOS – the requirements for the system (and for any additional systems we decide to extend the availability of the app to) may change, and you'll need to download the updates if you want to keep using the app. Improve by Sound does not promise that it will always update the app so that it is relevant to you and/or works with the iOS version that you have installed on your device. However, you promise to always accept updates to the application when offered to you, We may also wish to stop providing the app, and may terminate use of it at any time without giving notice of termination to you. Unless we tell you otherwise, upon any termination, (a) the rights and licenses granted to you in these terms will end; (b) you must stop using the app, and (if needed) delete it from your device.
Changes to This Terms and Conditions
We may update our Terms and Conditions from time to time. Thus, you are advised to review this page periodically for any changes. We will notify you of any changes by posting the new Terms and Conditions on this page. These changes are effective immediately after they are posted on this page.
Contact Us
If you have any questions or suggestions about our Terms and Conditions, Privacy Policy, do not hesitate to contact us
mail@melocura.com
Imprint
Company name: MeloCura ApS
Legal form of the company: Anpartsselskab (Danish limited company)
Address: Høje Skodsborgvej 2, 2. tv., 2942 Skodsborg
Country: Denmark
Contact information:
mail@melocura.com
CVR: DK40832351 (VAT number)
Name of Authorized Person: Jonniy Sårde (CEO)